Established in Olympia, Washington in 1999, Tops Solid Surface works with homeowners, contractors, businesses, builders, yacht and RV owners, and more on kitchen and bath renovation, unique home projects, new construction and remodeling.
Tops is proud to be a part of Olympia and the greater South Puget Sound area, providing quality products and services to our friends and neighbors, and family wage jobs for our talented team members.
Housed in over 20,000 square feet of indoor warehouse space, Tops Solid Surface uses state-of-the-art robotic fabrication equipment to precisely engineer natural stone, quartz, and porcelain fabrication with unmatched accuracy. 
Our facility also holds the area's most impressive selection of materials for you to choose from for your new bath, kitchen or home project. Whether you're seeking the rare and unique stone slabs, discounted single and mini-slabs, or the finest materials made in the USA, Tops Solid Surface is your best choice.
Our water reclamation systems transform our manufacturing sludge into clean water and we support Habitat for Humanity and other community agencies including our schools by donating usable materials removed from remodeling sites to reduce or eliminate landfill waste. Our home is your home. We strive to keep it cleaner than we left it.
In 2020, Forrest Wilson and his wife, Keen, purchased Tops from John and Valerie Teters. Forrest is a former Marine and intelligence analyst who has continually sought new challenges throughout his career. Forrest left the intelligence community in 2014 to pursue an MBA from UNC Kenan-Flagler, then worked at JP Morgan as a Research Associate covering publicly-traded Telecom and Cable companies. Forrest then went on to work as a Staff Operations Director at Sprint, working alongside the CEO Marcelo Claure to sell the company to T-Mobile. After the sale of Sprint was announced in 2018, Forrest then worked with Marcelo in his new role as COO of SoftBank, the world's largest venture capital firm, based in Tokyo. After 2 educational years traveling the globe in this role, Forrest decided to acquire a small business to spend more time with his wife and children (and less time running through airports). Forrest and his wife Keen are loving the Pacific Northwest and enjoy hiking, exploring the wild coast, and the Olympia Farmer's Market.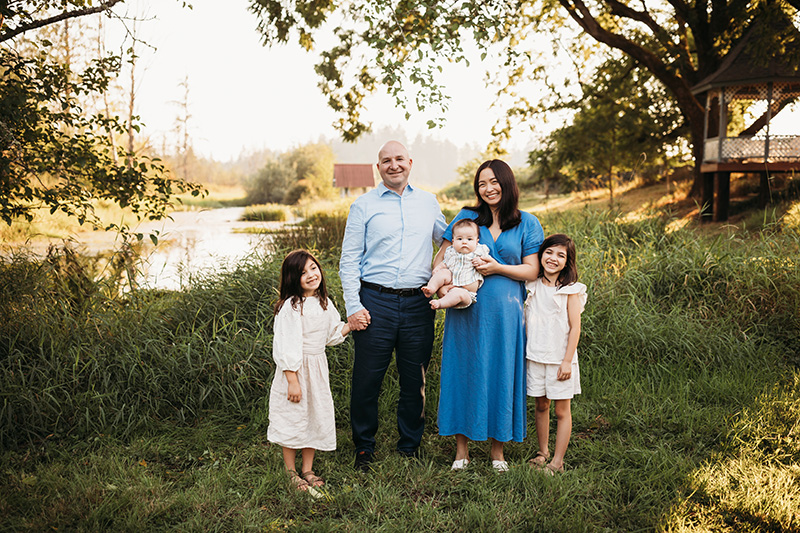 For over 20 years, Tops has installed kitchens, bathroom vanities, fireplaces and other surfacing treatments in both residential and commercial applications. Tops Solid Surface continues to be the premier surfacing company in the Pacific Northwest, remaining devoted to the core principles upon which it was founded, a leader in customer service and value.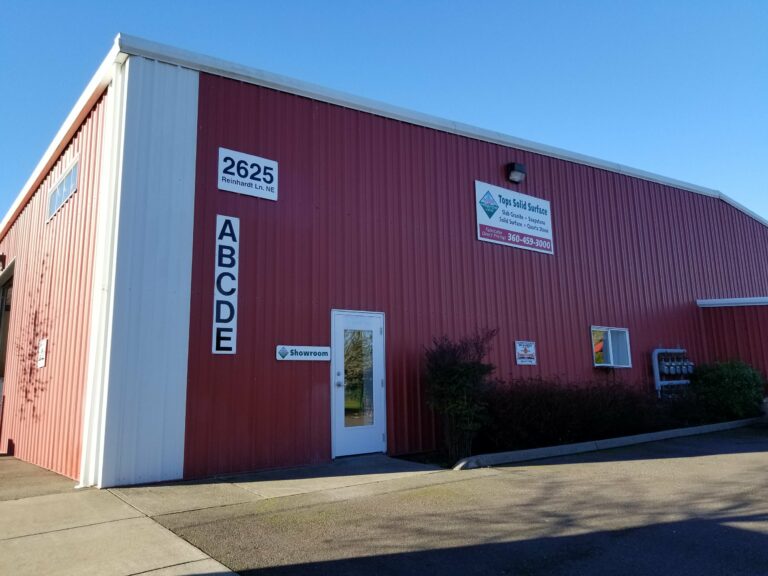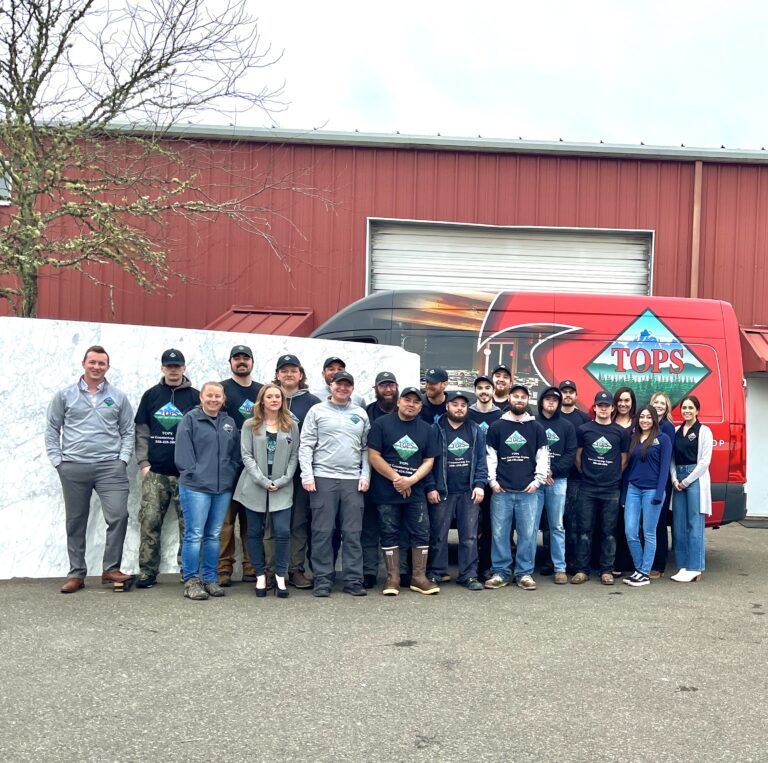 "I went to the warehouse, chose my granite, they came out and measured and one week later, installed the most gorgeous granite! It was a pleasure to do business with such an outstanding company, and their showroom attendants were very knowledgeable and efficient."
"The countertops are beautiful and installation appears perfect… thank you for your professional and courteous care. If everyone gets treated the way we did, you cannot help but grow."
"Excellent experience with Tops Solid Surface. I had new countertops installed in my kitchen, and wet bar. The stone is beautiful and the quality of work is superior. The company employees are extremely courteous and professional."
"To all of you at Tops Solid Surface: Thank you! We love our new kitchen! You do wonderful, quality work!"
"Thank you so much for your responsiveness, attention to the details, suggestions about alternative stone and creative solutions when we ran into installation challenges."
"We had Tops Solid Surface install Granite in our kitchen last year. It was a very large job with several challenging angles. They did a wonderful job! We had them do our upstairs bathrooms this year. Once again everything turned out perfect! The installers were very conscientious and hard working. Highly recommended company!"
"We recently had granite countertops installed by Tops Solid Surface Company. Everyone that we worked with at this company was very professional and friendly. The timeline was exactly as they quoted, as was the price, and they were very responsive when we had questions. I would highly recommend them."