Countertop Repair & Maintenance
Let us keep your countertop looking great for years to come!  We specialize in chip repair, resealing, and much more.
Countertop Sealing
Let TOPS professionally apply our sealing treatment for all natural stone surfaces including kitchen and vanities countertops, to protect your investment in fine materials and your peace of mind.
Tile & Tub Re-coloring
TOPS can recolor your outdated acrylic or tile bathtub, shower, tile floors, counters, tub decks and risers for a whole new look without removing your existing surface.
Sink Remounting
We can mount your new or existing sink.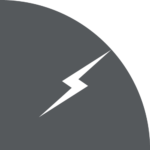 Ask us about our expert chipped countertop repair services.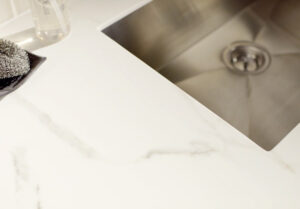 Countertop Maintenance and Care
Keep your engineered quartz countertops looking pristine with these easy-to-follow cleaning tips. Learn how to clean and maintain your countertops properly to prevent stains, scratches, and other damage. Cleaning quartz countertops doesn't have to be difficult.
Read More »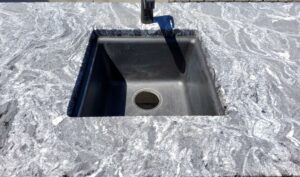 Countertop Maintenance and Care
Discover expert tips for caring for natural stone countertops in this comprehensive guide from TOPS Solid Surface. Learn about sealant application, stain removal, ongoing maintenance, and environmental considerations. Maintain the elegance and durability of your countertops for years to come. Call us at 360-459-3000 for emergency repairs and service in the Greater South Sound area.
Read More »